NIT Durgapur Recruitment 2019 – Junior Research Fellow
Post Name : Junior Research Fellow (M.Sc./M.Tech., NET/GATE)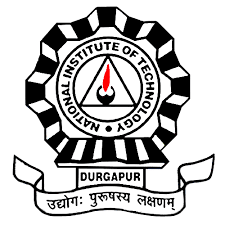 Junior Research Fellow Vacancy – Last Date (Interview) 05 April 2019 (Durgapur, West Bengal), National Institute of Technology Durgapur (NIT Durgapur) recruits Junior Research Fellow Post. Candidates with M.Sc./M.Tech., NET/GATE qualified experienced can apply.
No Of Vacancies : 01
Minimum Salary : INR 25000.00
Last Date to Apply : 05/04/2019
Address : NIT, Durgapur, West Bengal 713209
Education Qualification : M.Sc./M.Tech in Biotechnology/Microbiology/ Biochemistry or an allied area with at least 60% marks. Candidates should have a NET/GATE qualification. Research experience in microbiology will be preferable.
Pay Scale : Fellowship will be @ Rs. 25,000/- p.m. + HRA, if admissible Fellowship is available approximately for a maximum period of 3 years.
How To Apply For NIT Durgapur :
Vacancy : Interested and eligible candidates may appear in person directly before the Selection Committee with a typed and signed application, referring advertisement No. on the envelope, with complete curriculum vitae including e-mail ID, phone number and details of qualification i.e. examination passed, year, division, percentage of marks from Secondary onwards, research credentials, if any along with attested copies of relevant documents addressed to the Principal Investigator (Non-NER), DBTTwinning Project, Department of Biotechnology, NIT, Durgapur – 713209.
General Instructions :
1. The position is purely contractual, and is for the duration of the project only. Selected candidates will not be entitled to claim any regular appointments/absorption in this institute.
2. No TA/DA will be paid for attending the interview.
3. Candidates called for interview should come with original mark-sheets, certificates etc.
4. Canvassing in any form will disqualify the candidature.
Detail Of Interview : 11:00 a.m. on 5th April, 2019.
Venue Of Interview : Office of the Head of the Department, Department of Biotechnology, NIT, Durgapur
Job Category :Science & Engineering
Job Posted On : 23/03/2019
Job Type : Contractual
Job Details : Official Website Document
Official Notification :
[advanced_iframe securitykey="da39a3ee5e6b4b0d3255bfef95601890afd80709″ src="https://admin.nitdgp.ac.in/files/information/careers/2019/Annexure-I_Manpower_details.pdf" width="100%" height="600″]
---
About National Institute of Technology Durgapur (NIT Durgapur):
The National Institute of Technology Durgapur also known as NIT Durgapur or NITD, is a Central Government engineering college located in Durgapur, West Bengal, India. Formerly known as the Regional Engineering College, Durgapur (REC Durgapur), it is among the first 8 Regional Engineering Colleges established in India and was founded in 1960 by the then Chief Minister of West Bengal, Dr. Bidhan Chandra Roy. Today it is one of the 30 National Institutes of Technology in India and has been recognised as an Institute of National Importance by the Government of India under the National Institutes of Technology Act, 2007. According to the National Institutional Ranking Framework (NIRF), the institute is ranked 30 in the 2016 engineering university rankings.

Website Address : http://www.nitdgp.ac.in/
Contact Us National Institute of Technology, Durgapur -713209, West Bengal, India
Director
Prof. (Dr.) Asok De
Phone: +91-343-2546397
Fax: +91-343-2547375
Email: director@admin.nitdgp.ac.in