West Bengal Police – Excise Constable Recruitment 2019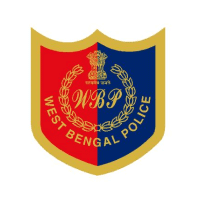 West Bengal Police Recruitment
Excise Constable (including Lady Excise Constables)- 10th Passed
Address: ARAKSHA BHABAN, SECTOR – II, BLOCK – DJ SALT LAKE CITY, KOLKATA , WEST BENGAL 700091
Minimum Salary ( न्यूनतम वेतन ) : INR 5400
Pay scale ( वेतन ) : INR Rs. 5,400 – 25,200/- (i.e. Pay Band-2) + Grade Pay Rs. 2,600/-.
Educational requirements ( शैक्षिक आवश्यकता ) : The applicant must have passed Madhyamik Examination from the West Bengal Board of Secondary Education or its equivalent having Bengali/ Nepali as a language paper of or above the Madhyamik level.Advertisement
No of govt vacancies ( रिक्तियों की संख्या ) : 3000Age limit ( आयु सीमा ) : The applicant must not be less than 18 (eighteen) years old and must not be more than 27 (twenty seven) years old as on 01/01/2019Job posted on 2019/03/14 12:52:51Last date to apply for this job ( अंतिम तारीख ) : 2019/04/10
How to apply for West Bengal Police vacancy ( आवेदन कैसे करे ) : The West Bengal Police Recruitment Board extends the facilities of both the on-line and off-line submission of applications. On-line submission: – Applicants will be able to submit application under this mode using the website wbpolice.gov.in & excisewb.gov.in by filling up their information including scanned photograph and signature. Applicants are advised to follow the procedure properly for applying through on-line mode. Payment of Application and/or Processing Fees can be made on-line through payment gateway by using Debit Cards/Credit Cards/Net-Banking of any Bank. Fees can also be paid through different e-wallets and Bharat QR and UPI App. An amount of Rs. 5/- (Rupees five) only will be charged by the agency concerned as "Service Charge" for availing Debit Cards/Credit Cards/Net-Banking/e-wallet/other App facility. ON-LINE APPLICANTS ARE REQUIRED TO UPLOAD SCANNED COPY OF THEIR RECENT PASSPORT SIZE PHOTOGRAPH (PREFERABLY COLOURED) AND FULL SIGNATURE IN JPG FORMAT COVERING THE ENTIRE SPACE PROVIDED FOR THE SAME. THE SIZE OF PHOTOGRAPH FILE AND SIGNATURE FILE MUST BE BETWEEN 10 KB – 50 KB AND 05 KB – 20 KB RESPECTIVELY. THE IMAGE DIMENSION FOR PHOTOGRAPH AND SIGNATURE SHOULD BE 177 PX H X 138 PX W (4.5 CM HEIGHT X 3.5 CM WIDTH) AND 63 PX H X 350 PX W (1.7 CM HEIGHT X 9.2 CM WIDTH) RESPECTIVELY. PHOTOGRAPH MUST BE ON WHITE BACKGROUND WITH 75-80% OF THE PHOTO OCCUPYING THE APPLICANT'S FACE. APPLICANTS ARE ADVISED NOT TO UPLOAD IMAGES OF OTHER OBJECTS IN PLACE OF PHOTOGRAPH AND SIGNATURE. Application window for submitting application through on-line or downloading of off-line application form with printed challan of United Bank of India/India Post will remain operative for the period from 11.03.2019 to 10.04.2019 (5 P.M.). However the last date of depositing Application and/or Processing Fees only in respect of on-line applicants using United Bank of India challan, will be 12.04.2019.
General instructions ( सामान्य निर्देश ) :
i) Defective/incomplete applications /applications with fuzzy photograph of candidates will be summarily rejected.
ii) Each candidate should submit ONE application form only. Candidature of those who submit more than one application form will be rejected summarily and the amount of application and/or processing fees will be forfeited.
iii) In case of any mismatch of data between application form filled up by the applicants and supporting testimonials at any stage of recruitment, the candidature will be summarily rejected.
iv) Application Forms shall be rejected in case the signature of the applicant is uploaded/rendered in block letters/unintelligible/does not match with name of the candidate.
v) Admission to the examination will be purely provisional subject to verification of eligibility at a later stage. Therefore, candidature of any candidate shall be rejected straightway if found not eligible at any stage, even after appearance in the tests /examinations.
vi) Candidates must abide by the instructions as may be given by the Venue-in-Charge/Invigilator of the examination venue. If the candidate fails to do so or indulges in disorderly or improper conduct, She/he will render herself/himself liable for expulsion from the examination hall and/or such other punishment as the Recruitment Board may deem fit to impose.
vii) SC/ST/OBC–A /OBC–B candidates of OTHER States will be treated as General (Un-reserved) category candidates.
viii) No TA/DA will be paid to the candidates for their journey to attend Preliminary Written Test, PMT & PET, Final Written Examination & Interview. They will appear for selection tests at their own expenses. The Recruitment Board will not be held responsible for any harm or injury to any candidate emerging out of the conduct of the PMT & PET or other tests and delays due to inclement weather or technical glitches of equipment while every effort will be made to fix the latter asap.
ix) In case the applicant is a Government Employee, she/he must obtain an NOC from her/his employer and produce the same at the appropriate stage.
x) All entries except religion field in the Application Form are compulsory. Application submitted keeping any of the columns blank would lead to summary rejection without any intimation to the applicant.

xi) The Board reserves the right to rectify the errors and omissions, if any, in the process of holding the examination and final declaration of result.
xii) A candidate who has been reported against by the Venue-in-Charge of the examination venue for violating any of the instructions or for having adopted unfair means at the arena/venue/examination hall or having used electronic gadgets like Earpiece, Smart Phone, etc. in the examination hall, will be punished with cancellation of her/his candidature and also be debarred from appearing at future examinations/selection processes as may be decided by the Recruitment Board depending on the circumstances/gravity of the case or may be criminally proceeded against.
xiii) Canvassing in any form will disqualify the candidate immediately.
xiv) Candidates are advised not to get lured by any unscrupulous touts. The recruitment process done by the Recruitment Board is absolutely transparent.
xv) The decision of the Selection Board on all matters relating to eligibility, place, date, mode of selection, acceptance or rejection of candidature will be final and binding on the candidates.
xvi) Candidates dissatisfied with his Physical Measurement Test (PMT) during field test may appeal in writing before the Chairperson, of the Selection Board/Committee on the same day of her/his tests. No appeal in this regard will be entertained in future.
xvii) The height of a candidate may be re-measured at any stage including the Interview at the discretion of the Board and the decision of the Board shall be final and binding on the candidates.
xviii) Only short listed candidates will be asked to produce all relevant original and valid certificates along with the self attested photocopies for verification, failing which their candidature shall be rejected without any further communication.
xix) The Mobile No. and e-mail ID of the applicants are being taken for communication by the Board for future intimation with regard to the recruitment process and nothing else. The Board, under no circumstances, will request or advise the applicant for any further personal information and/or additional fees and/or payment of any kind of fee to any official connected and/or not connected with the Board. Candidates may report such occurrence, if any to the Member, West Bengal Police Recruitment Board, along with due evidence (documentary/electronic).
xx) In case of on-line applicants, no Admit Card will be issued through the Postal Department before the Preliminary Written Test and subsequent stages, if selected for the next stage, candidates have to download the e-Admit Cards from the website.
xxi) In case of any difficulties in downloading the off-line application form or in submitting the on-line application form the prospective applicants are advised to communicate either through telephone (Contact No. 7044108689 / 7044109346) during office hours (10 AM to 05:30 PM) from Monday to Friday and 10:00 AM to 02:00 PM on Saturdays (except Govt. Holidays) or through e-mail (wbprbonline@applythrunet.co.in).

Recruitment category: Police & Security
Employment type: Full Time
Click for recruitment detail: Official Website document

Official Notification :
West Bengal Police Recruitment Details
West Bengal Police is recruiting for the post of Excise Constable (including Lady Excise Constables)- 10th Passed. Interested Candidates can apply online (http://wbpolice.gov.in/WBP/common/WBP_Recruitment.aspx) or offline as suggested by the West Bengal Police . Education qualification for the post of Excise Constable (including Lady Excise Constables)- 10th Passed at West Bengal Police is The applicant must have passed Madhyamik Examination from the West Bengal Board of Secondary Education or its equivalent having Bengali/ Nepali as a language paper of or above the Madhyamik level.. Last Date to submit your application forms for Excise Constable (including Lady Excise Constables)- 10th Passed is 2019/04/10. West Bengal Police is offering salary Rs. 5400 for this post. Age limit is The applicant must not be less than 18 (eighteen) years old and must not be more than 27 (twenty seven) years old as on 01/01/2019. Total vacancies are 3000 for the post of Excise Constable (including Lady Excise Constables)- 10th Passed.
How to Apply for West Bengal Police Recruitment
Click on above Official Website Document link to visit West Bengal Police website. Find the Apply Online Link on the document or visit home page of website to get more details.
Fill in all the necessary details asked in West Bengal Police Online Application Form.
Upload a copy of your recent Photograph (If Required).
Also, upload Scanned copies of necessary documents.
Pay Prescribed Application Fee ( If Required).
Finally, press submit button to complete West Bengal Police Excise Constable (including Lady Excise Constables)- 10th Passedrecruitment process.
Excise Constable (3000 Vacancies) – Last Date 10 April 2019 (Kolkata, West Bengal), West Bengal Police recruits Excise Constable (including Lady Excise Constables) posts. Candidates with 10th Passed experience can apply.
---
About West Bengal Police:
The mission of WB police is to enforce the law and to bring the attitudinal change for greater police public harmony and thereby achieve greater efficiency in its primary objective of prevention of crime and detection of crime. Police must be compassionate, courteous and patient, acting without fear or favour or prejudice to rights of others.
The aims and objectives of WB police is to apply the law fairly and firmly in order to prevent and detect crime, and bring to justice those who break the law. The Police WB strives to keep the State peaceful to help, to protect people through active cooperation of the community.
Website Address:http://policewb.gov.in/
Contact us:'Araksha Bhawan' (3rd Floor), Block-DJ, Sector-II, Salt Lake City, Kolkata- 700 091